German Shepherd Puppies from Alabama Canine
New puppies welcomed into the world on 09/18/2016.
The last litter from Bliss & Torr.
Here they are sleeping at one week old. We are excited for the next few litters watching them develop into active German Shepherd puppies. More puppies and more pictures to come!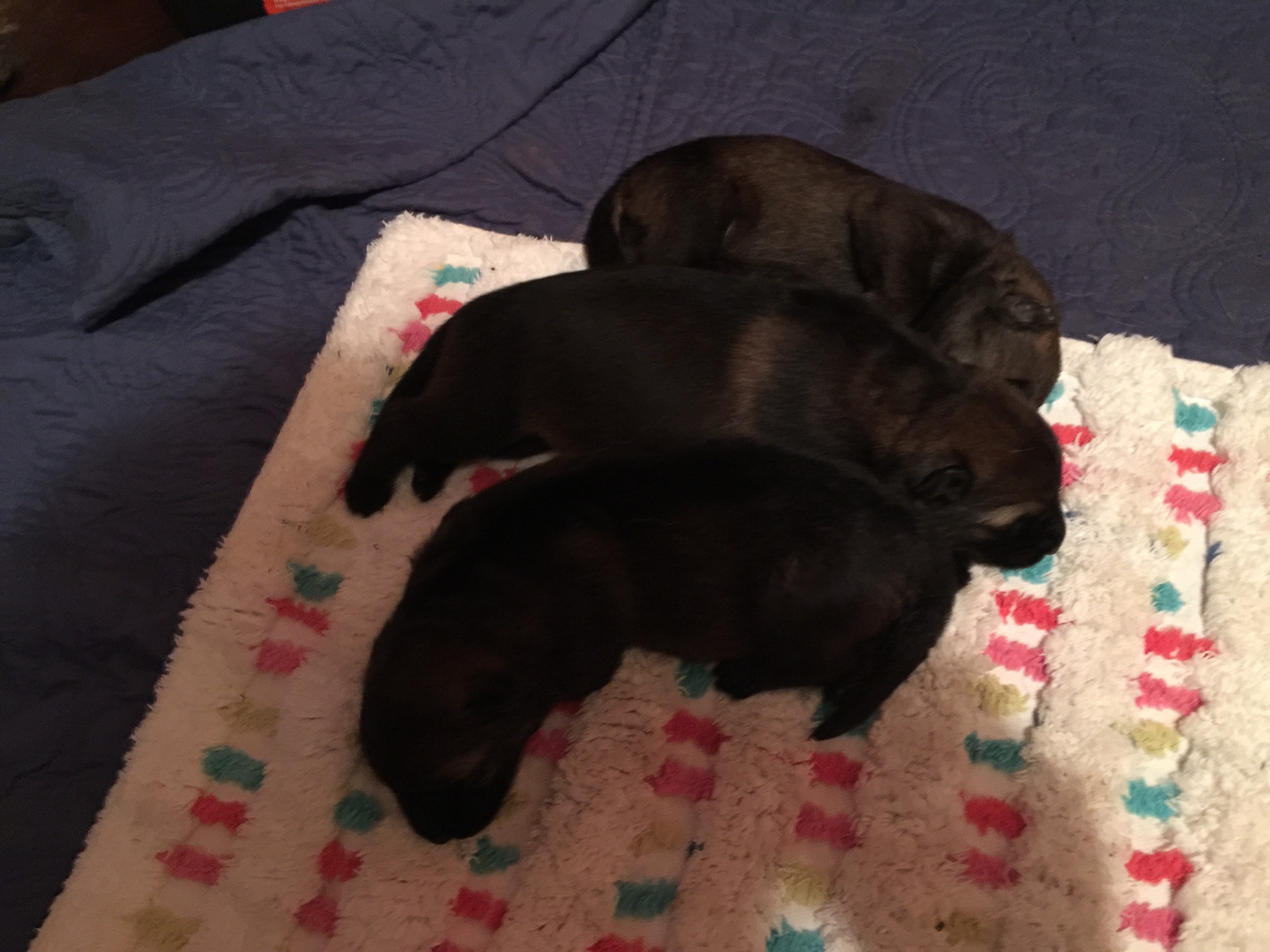 ---
German Shepherd Puppy Litters: 2017
All of our German Shepherd dogs are bred and cared for according to the highest professional standards.
---
Bama - Puppy at work
At 14 weeks, Bama (part of June 2016 litter from Torr and Bliss)
---
Kohl Vom Alabama Police K9
Puppy from a litter of Bliss & Torr. Working with his owner, Emily, and a trainer.